March 1– March 31, 2020
Download the special issue On Performing Authorship of LEF(t), the Critical Practices Inc. broadsheet publication. [Download PDF]
The exhibition assembles the work of eight collaborative teams to author works that are either hybrids, syntheses, or amalgams of the teams' members sensibilities. The Core Group represents four generations (1970s-2000s) of artists: Russell Maltz, Cris Gianakos, Michael Gitlin, Hannah Bigeleisen, Alicia Grullon, MK Guth, Ivelisse Jiménez and Bradley Tucker.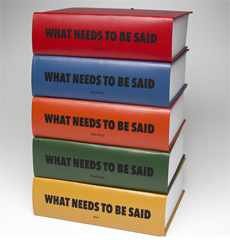 Other participating artists include Bat-Ami Rivlin, Lee-Tal, Steven Bukowski, Dan Bainbridge, Linda Hutchins, Chloë Bass, Suje Garcia,
Brian E. Bridgford, and Sally Belk Gambrell Bridgford, among others.
New works will be added to the exhibition on March 6, 13, 20 and 27.