JAN 30 – FEB 22
RECEPTION: January 30, 6–8pm
Katie Archer uses recovered internet images as inspiration in a series of paintings that focus on the intention of modified nature. Captured in broad brushstrokes, these recreational settings create an escape for the imagination in a world limited by technology and instant gratification.
Katie Archer graduated from the University of Texas with a BFA and went on to receive her MFA from the School of Visual Arts in 2000. This is Archer's second show with PS122 Gallery, and she has also exhibited with Artists Space, CAA Conference, and Metro Pictures.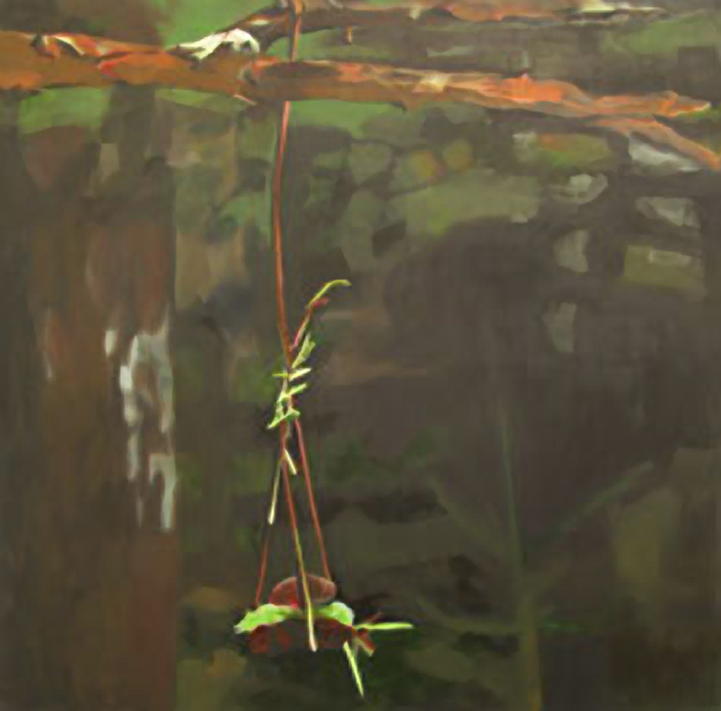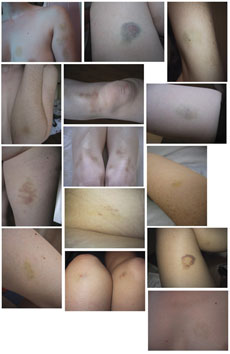 Kora Manheimer is showing work from two distinct sets of work that amuse the notions of social constructs. In 5 Years of Bruises a group of fifty to sixty photographs use a sense of humor to unfold five years in mundane accidents. Alongside 5 Years of Bruises, Manheimer will be showing selected recent works from several series that construct ambivalence between an intellectual appraisal and life unfolding before the camera.
Kora Manheimer graduated from Cooper Union and received a MFA from University of California at Los Angeles. She has had several exhibitions on both coasts including solo shows at WolfSuit Gallery, Partka Group, and Lola Gallery.
On view in the Hallway Space is work by Mary Schiliro.