May 20
Organized by Silvina Arismendi and Omar Lopez-Chahoud
RECEPTION: May 20, 4–7 pm
galería parásito/… and Omar Lopez-Chahoud present a three hour exhibition of Svätopluk Mikyta.
For several years Svätopluk Mikyta has been working on a series of drawings and installations based on found photographic materials taken from old books and magazines he finds in antique shops and flea markets. Mikyta's work investigates and re-interprets the visual impact of images produced under different totalitarian regimes in Eastern and Central Europe during the 20th century.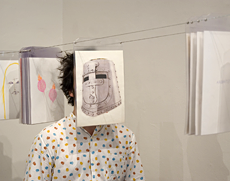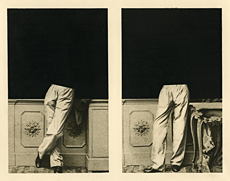 Svätopluk Mikyta was born in 1973 in Cadca, Slovakia. His work has been exhibited in many galleries and museums around Europe. In 2008 he won the Young Visual Artist Award "Oskar Cepan" in Slovakia. In April 2009 he participated in the ISCP residency program. He lives and works in Bratislava and Prague.
galería parasito/… is a non-profit organization founded in the Czech Republic in October 2007. Its main objective is to overcome all of the financial difficulties associated with having a physical gallery location. As a parasite, it survives and benefits from collaborations with other institutions and exhibition spaces. The absence of a specific space gives it mobility and the possibility of mutating according to the host space. The mission of galería parásito/… is to create a platform for the cultural exchange and networking between Latin America and Central and Eastern Europe.
On view in the Hallway Space is work by Joyce Yamada and Joanne Ungar.