October 25 – December 1, 2019
RECEPTION: Friday, October 25, 6 – 9 pm
Curated by Amy Goldrich, Christopher K. Ho,
Omar Lopez-Chahoud, and Sara Reisman
DYNASTY is a recurring exhibition—first staged in 2006 and again in 2013—in which the organizing curators are, for the purposes of the show, fictional in-laws: Goldrich and Reisman are "sisters," with their "husbands," Lopez-Chahoud and Ho, respectively. By virtue of its organizing principle, DYNASTY addresses familial and filial relations, creative influence, and the evolution, growth, distribution, and consumption of ideas and objects over generations and time.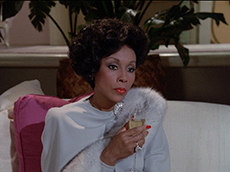 For this third installment of DYNASTY, eighteen artists were allocated square footage in each of the East and West Galleries at PS122 Gallery. In a conceptual curatorial gesture, each couple—Ho and Reisman, Lopez-Chahoud and Goldrich—has entrusted gallery space to their "offspring," artists who formed the first generation of heirs. In turn, several of these artists opted to bequeath their space, wholly or partially, to other artists. For example, on the Reisman-Ho side of the family, Claudia Joskowicz invited Aliza Shvarts, Stephen Truax opted to collaborate with his reallife mother Debra Truax, and Jennifer Dalton asked Sara Shaoul, who has in turn asked Gabriela Vainsencher, who has further extended the family legacy by inviting Hsini Des. Family members who are not present in the exhibition—Nina Katchadourian and Baseera Khan—have fully transferred their inheritance to other artists, with Katchadourian passing the opportunity to show onto Mashael Nezar Alsaie and Yuwei Pan, and Khan doing the same with Cielo Félix-Hernández and Da Eun Lee. Goldrich and Lopez-Chahoud gifted PS122 Gallery's West Gallery to four artists, all of whom chose to keep and use it to show their own work: Franklin Cain, Tommy Kha, Matthew Morrocco, and Scheherezade Tillet. While remaining a single generation of artists by electing to use the gallery for themselves, their artwork creates a conceptually activated whole.
The curators wish to dedicate the exhibition to Dominique Deveraux and her real-life counterpart, Diahann Carroll (1935-2019).