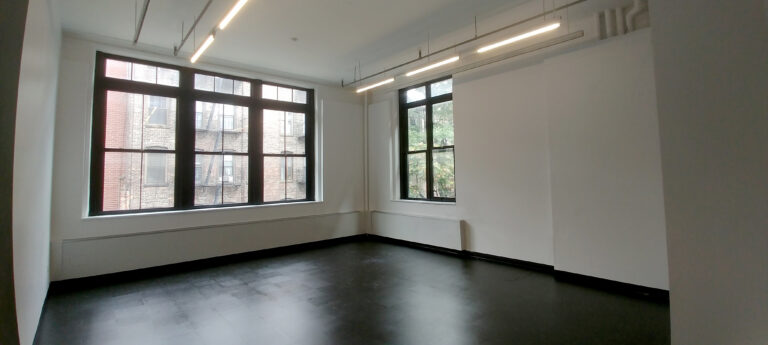 Project Studio Program

Application period for the 2023-24 term is now closed. Information for the next intake will be available in January, 2024

The Project Studio Program is a one year private studio space rented to professional artists residing within the New York City metropolitan area. The term starts August 1, 2023 through to July 30, 2024.
Floorplan and studios are shown below.
 Accepted artists must have a local address within reasonable commutable distance and provide proof of Covid-19 vaccination. Students are not eligible for this program.
Painting Space 122 INC has offered supportive project workspace studios to a diverse group of professional artists for over three decades and does not discriminate against anyone on the basis of  race, color, religion, sex, age, national origin, disability, gender expression or marital status.
Contact: [email protected]
Studio Photographs and Floorplan