Project Studio Program 
Painting Space 122, INC has offered supportive one-year project workspace studios to a diverse group of professional artists for over three decades.
The program is open to professional artists residing within the New York City Metropolitan area. Students are not eligible for this program. Accepted artists must provide proof of Covid-19 vaccination. The 2022 studio term starts May 1, 2022 and ends April 30, 2023. The one year term concludes with a group exhibition in PS122 Gallery.
The studios are workspaces only. There is no living, and subletting or sharing is not allowed. Accepted artists must have a residential address in the NYC metro area and provide proof of Covid-19 vaccination.
Studio Description   The seven project studios are located on the 3rd floor of the building (floorplan below). The five larger studios range in size from 485 to 585 sq.ft. with ceiling height of 13′ 9″. The two smaller studios are 300 and 330 sq.ft. The smaller studios have high windows and are air-conditioned, but the air circulation system limits media use in those studios to non-spray. Rents for the studios start at $750.00 up to $1463.00 a month. The monthly rent includes utilities, internet via Ethernet, elevator and insurance (The two small studios include AC in rent). The P.S.122 Community Center is a non-smoking facility with 24 hour access. No alteration of permanent structures is allowed and studios must be returned in original condition.
Application for this program is open to the first 200 qualified entrants. There is no entry fee to apply. All artists will be emailed the results of their application by February 15, 2022. (For any questions regarding program information not covered here, please email projectstudio@ps122gallery.org)
Submission deadline is January 5, 2022.
To apply, submit five samples of work, a resume and state your preference for a small or large studio, and if willing to take either size. Studios will be assigned based on your preference statement.
submit image, resume and studio size preference here
Studio Photographs and Floorplan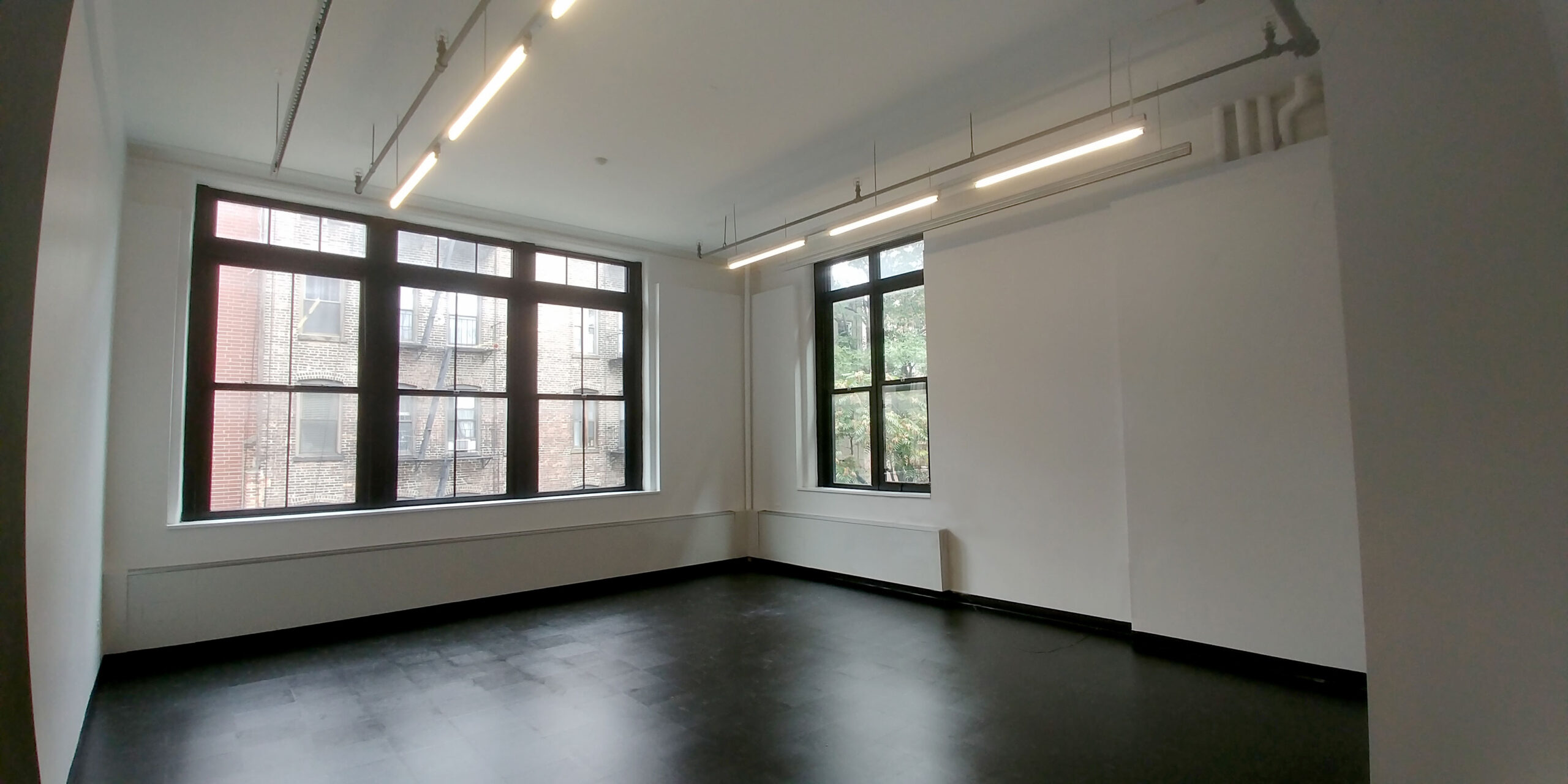 large studio with northeast exposure